We give you
Van insurance

Back
A guide to Van insurance for Convicted Drivers
As a Van driver you'll already be aware that insurance is expensive. If you have been convicted of a driving offence, or have a criminal record, you're going to see a further increase in the premium you pay. This is because in the eyes of the insurance company, a convicted driver is a higher risk.

One of the first obstacles that you may face is finding a company that will show some leniency towards those with a less than perfect driving record. Fortunately, there are specialist insurance companies that focus on convicted driver Van insurance, so there's still a chance of getting a good deal.

Insurance companies specialising in convicted drivers will vary in price depending on the severity of your conviction and how you long you were disqualified. Vaninsurance.co.uk is able to quickly compare these companies and their quotes to allow you the best deal possible for your circumstances.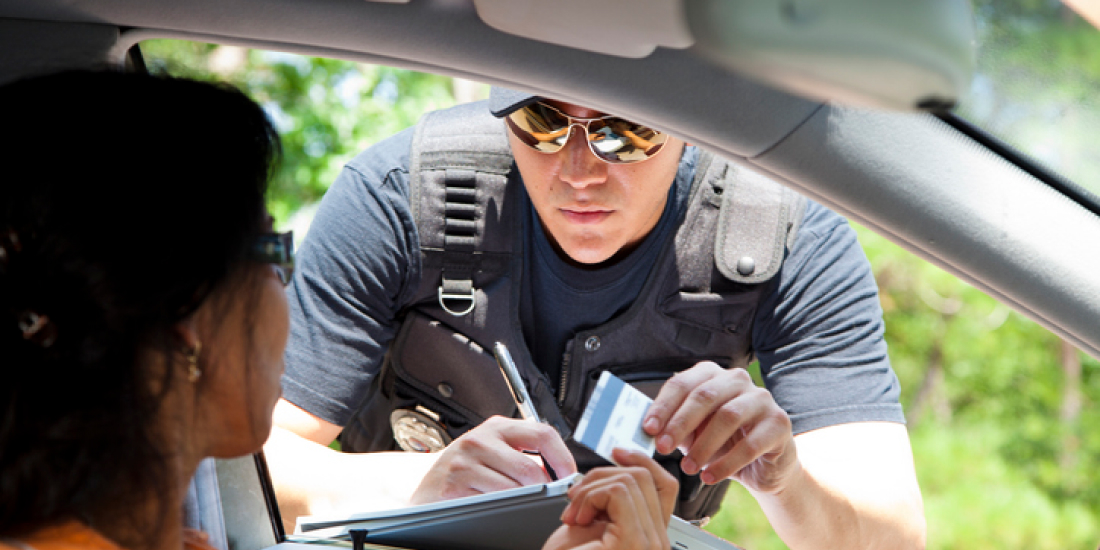 What are driving convictions?
When you're caught braking the law on UK roads, you'll be reported, prosecuted, and fined in court. In many cases, you'll also receive a fixed number of penalty points which will be endorsed on your drivers' licence for a set period of time.

Any points you receive will remain on your licence for between 3 to 11 years depending on the severity of your offence. Getting 12 points within a 3-year period will almost certainly mean you'll lose your licence and receive a periodic driving ban.

You may be prosecuted for an offence if you are caught directly by the police or more commonly, via one of the UK's many traffic cameras. In more serious cases, you may be convicted following a full investigation into the incident.

Although not permeant, a driving conviction will remain on your record for a set period of time. During this time, your conviction is likely to effect the cost of your insurance.
What are the different types of driving convictions?
UK road laws govern more than 70 different types of driving offences that can be prosecuted via the courts. Some of the most common offences committed in the UK are speeding, running a red light, and failing to wear a seatbelt. In recent years, convictions for using a mobile phone while driving have skyrocketed and through advances in roadside testing, so have those for drink and drug related offences.

If you are caught and successfully convicted of any driving offence, you'll usually receive a fine followed by some points endorsed on your licence. All driving offences, regardless of how minor they may seem will have a negative impact on your insurance premium.

With newer more advanced technology installed in police cars and with more static ANPR (automatic number plate recognition) cameras dotted round the UK, convictions for driving without insurance, MOT or Tax have increased drastically in the last 10 years.

Some of the most common driving offences we see in the UK are:
| Penalty code | Offence | Points |
| --- | --- | --- |
| SP30 | Exceeding the statutory speed limit on a public road | 3-6 |
| SP50 | Exceeding the speed limit on a motorway | 3-6 |
| IN10 | Using a vehicle uninsured against third-party risks | 6-8 |
| CU80 | Breach of requirements as to control of the vehicle, such as using a mobile phone. | 3-6 |
| SP10 | Exceeding the speed limit of a goods vehicle | 3-6 |
What happens to my insurance premium if I'm convicted?
A driving conviction is likely to affect your insurance premium in a negative way. Convicted drivers are seen as a higher risk than those that obey the law. To combat this increased risk, the insurance company will look less favourably upon you. That's not to say they won't offer you insurance, but the likelihood is they will hike up the premium considerably.

Depending on what you have been convicted of, and the penalty imposed, will directly relate to how much of an increase you are likely to see. For example, a speeding conviction or one for not wearing a seatbelt will not be viewed the same as a conviction for drink driving, dangerous driving, or driving with no insurance.

Having a conviction which falls into a more serious category will not mean you can't get Van insurance and you should be relentless in your search for a better deal. There are many companies that will be willing to help but they will evaluate you, and the risk you present on an individual case by case basis. Finding a deal thats affordable is made easier when using vaninsurance.co.uk. Our panel of underwriters includes those that are willing to go the extra mile for those with driving convictions or a criminal past.
What if I don't declare my convictions?
Failing to declare a conviction to your insurance company can have serious consequences. It may be tempting to avoid informing your insurer about a few points you've picked up for a low-level offence, however doing so could render your policy void. The repercussions this could have from both financial and legal perspectives could cause big problems for you in the future when trying to get insurance.

If you've been prosecuted for a driving offence, you will be required to declare the conviction code and any details of the offence to the insurance company. You must continue to make this declaration each year until any penalty points have formally expired from your licence. You must also declare any criminal convictions too unless they are classed as spent.
Is it possible to save money on convicted driver Van insurance?
Is it possible to save money on convicted driver Van insurance?
Despite the odds being stacked against you, it's still possible to save money on convicted driver Van insurance, although it won't be easy. If you dedicate some time to your search, you'll find a deal thats affordable. In addition, if you carefully consider some of the other factors used in calculating insurance premiums, you could help lower the cost of your cover further.