We give you
Van insurance

Back
Can I get extra cover for my Van insurance?
Sometimes even the most comprehensive Van insurance doesn't quite provide the level of cover needed for some. If you're insuring a Van for business or commercial purposes, chances are you'll need a little extra cover in order to get complete peace of mind. From additional tool insurance through to breakdown cover, vaninsurance.com makes its easy to quickly compare extra cover options, all at the click of a button.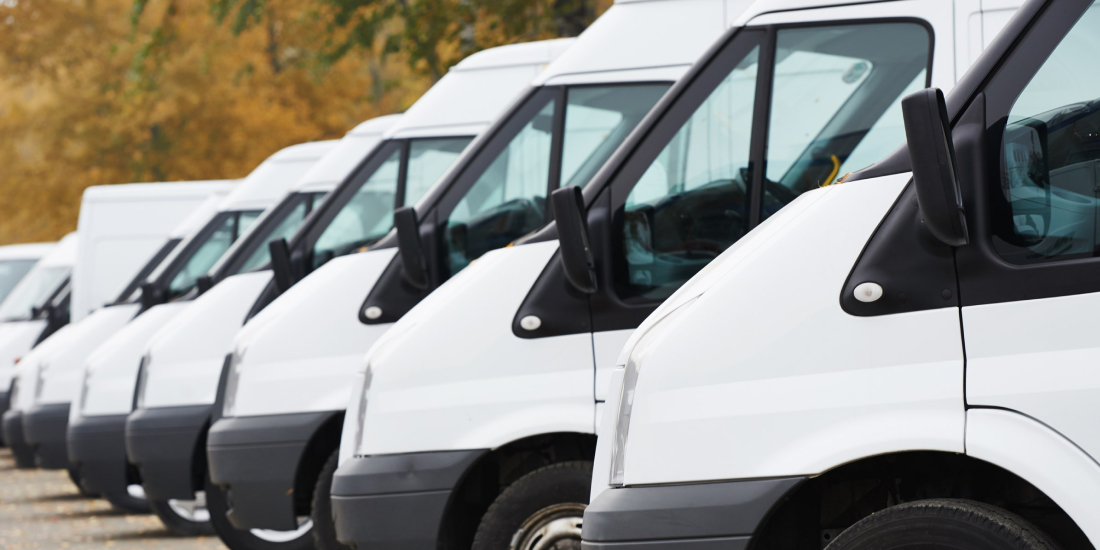 Why do I need extra cover?
Depending on the intended use of your vehicle, Van insurance on the whole can differ greatly from one provider to the next. While some extras or addons may be included as part of your standard policy, its worth noting that the additional cover offered may not be sufficient for your requirements. In any case, you'll need to carefully understand the limitations of your policy. Extra cover should be considered and added in any areas where you fall short.
We'll help by providing some insight into which extra options are available to further compliment your van insurance and provide overall greater levels of protection against the unforeseen:
Goods in transit (GIT)
Goods in transit insurance is an addon designed for those working for hire & reward such as haulage, delivery, or courier drivers. GIT cover is not offered as part of a standard van insurance policy as it doesn't apply to all classes of use. A goods in transit policy will cover the contents of the cargo you are transporting against loss, damage, or theft. You'll need to carefully consider whats being transported and ensure the policy you have covers the total value of your goods.
Tool insurance (Tools in transit)
Again, this type of insurance addon does not apply to all classes of use and is therefore not offered with a standard Van insurance policy. If you rely on your tools in order to make a living, you'll want to make sure they are comprehensively covered against loss, damage, or theft. You can either opt for an addon to your existing Van insurance cover or take out a separate policy. Tools in transit insurance is designed to offer quick, like for like replacements of a wide range of handheld tools, power tools and plant equipment so as to minimise downtime or loss of business in the event you need to make a claim.
Van breakdown cover
Adding breakdown cover to your Van insurance policy usually comes with some money saving perks. An essential addon for any Van owner, having breakdown cover is going to save a lot of time and expense in the event you need a tow, or your Van fails to start.

Some insurance companies may offer breakdown cover as part of a fully comprehensive policy while others may offer it at a discounted rate. Breakdown cover will provide roadside assistance so that you can get back to work as quickly as possible if you break down, have a flat battery, or lose your keys.
Van hire
If you have fully comprehensive van insurance, Van hire is likely to already be included as part of your existing policy. In the event you have an accident, and your Van is off the road, you'll be provided with a courtesy vehicle while you wait for repairs to be completed.

In the event your van is deemed undrivable and needs to be repaired, you'll need to consider how you would carry on your daily business while your Van is off the road. Any loss of income may have adverse financial implications on your business. Van hire can get expensive too, so it's worth considering this option if you're not already covered.
Key Cover
Most modern Vans these days have pretty sophisticated locking mechanisms. From keyless entry to push start functionality through to complex immobilisers and vehicle electronics, losing your keys isn't going to be a cheap fix.

Call out fees for specialist locksmiths can be high and when factoring in replacing transponder keys or reprogramming key fobs, the costs can soon run into several hundred pounds. If your keys are damaged, stolen, or misplaced, additional key cover will provide replacements up to a value of around £500. Your policy will also cover you for overnight accommodation should become stranded as well as any costs of hiring a vehicle in order to continue your onward journey.
Legal expense cover
Most comprehensive Van insurance cover will include some form of legal assistance. Whats included however will vary between providers and may not be sufficient for you or your business. Opting for increased legal cover in this instance should be considered.

Legal cover is designed to help in various scenarios such as uninsured loss recovery or loss of earnings due to accident. You'll also be covered for any legal ramifications resulting from damage you have caused to a person, their vehicle, or their property. Legal assistance cover will also help you gain compensation for an accident you've had that wasn't your fault if this has resulted in disability or inability to perform basic work duties. Most policies will cover up to legal costs up to £100000 but may provide the option of extending this if you require. p>
No claims bonus protection
Since having a good NCB significantly reduces the cost of your Van insurance, you'll want to ensure that this is protected. If you have 2 or more years of claim free driving, adding no claims bonus protection to your policy will ensure that you continue to get discounted renewal premiums even in the event you need to make a claim.

You will still need to declare any claims that you do make which will naturally effect the price you pay for your Van insurance. Even through your NCB will remain intact, you may still see the price of your cover increasing if you have made a claim since your last renewal.
Policy excess protection
If you have a high excess clause on your commercial Van insurance, you may wish to take out a policy that can help pay back your excess in the event you need to make a claim.

Policy excess can be high for a number of reasons including age, business activities or hazardous cargo transportation. From a business perspective, if you do need to pay a high excess in order to process a claim, the financial burden placed on your business could be large. Since getting a claim paid out quickly is key to avoiding business downtime, having your excess protected will provide a useful lifeline should unforeseen circumstances arise.
Where can I compare extra cover options?
Vaninsurance.com has made it easier than ever to quickly compare van insurance quotes, additional addons and increased cover options all at the click of a button. Simply select the cover you need when fill our intuitive smart forms and we'll search over 50 providers on our panel instantly. Repeat this process as many times as you like and compare different options and their costs side by side.