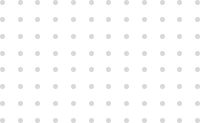 VanInsurance.com, what do they do then?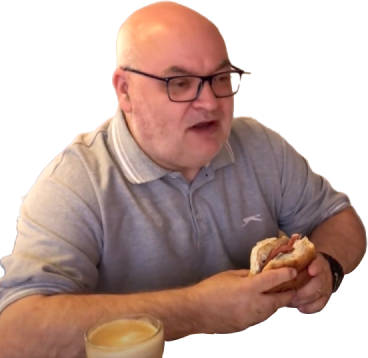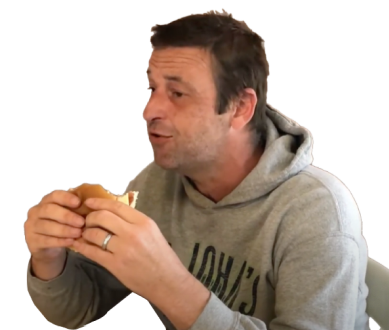 Features
Why use VanInsurance.com
We've partnered exclusively with some of the UK's leading specialist Van Insurance brokers and insurers to provide unrivalled access to the latest information and expert advice on how to get the best Van Insurance deals. Stay informed and protect yourself, your van, and your business for less with VanInsurance.com.
Quickly Compare over 50
handpicked brokers & Insurers
Get Instant access to our
expert insurance guides
Get quotes in under 3
minutes
Easy to use online
Smart Forms
Simple, fast & free!






















Why use
VanInsurance.com
VanInsurance.com has teamed up with UK specialist Van Broker VanInsurance.co.uk to provide Van Insurance quotes from over 30 UK Commercial Vehicle Insurance Companies. If VanInsurance.co.uk are unable to assist with a quotation, we automatically refer you with quotes from our specialist partners.
is a UK insurance comparison service that provides you with access to over 30 specialist insurers allowing you to compare a wide range of options.
We have teamed up with a panel of over 30 specialist broker and underwriter partners who will automatically quote you if BIS are unable to assist.
VanInsurance.com also works with a selected number of specialist partners who can provide quotes that are not available on-line.
Client reviews
We've helped thousands of happy customers compare Van Insurance
about
Helping you understand Van Insurance in the UK
In order to drive your Van on the road in the UK, you're going to need Van Insurance. Regardless of whether you use your van for private or business use, it's a legal requirement to have a basic, minimum level of cover. The penalties for driving without insurance are severe. If caught, you could have your vehicle impounded and receive a hefty fine or worse still, lose your licence altogether.

Since its unavoidable, understanding what Van Insurance is and the types of policies that are available, is key to getting a deal that's right for you. Whether you're buying Van Insurance for the first time or renewing an existing policy, knowing what type of cover you need and what features you don't is the first step to saving money.


At VanInsurance.com we've put together some informative insurance guides to help you navigate the process of finding cheap Van Insurance. Knowing where you can save money and where you really shouldn't, will give you peace of mind that you've secured the right cover, for the right price.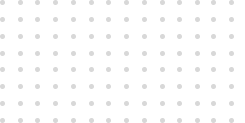 Why compare at VanInsurance.com?
Insurance is a fast, forever changing industry. As insurance companies regularly change their target demographic to diversify both risk and client base, what was once considered a cheap deal may not be come renewal time.
At VanInsurance.com, we have secured a whole host of exclusive benefits with many of our partners to provide you with Van Insurance quotes and ensure you're always getting the best deal at the best price. VanInsurance.com has a handed picked panel of over 50 leading insurance companies to let you compare a range of cover options at the click of a button.
We're more than just a comparison site. We help our users to understand Van Insurance in order make more informed decisions and better cost savings. We're about doing Van Insurance the right way. Trust VanInsurance.com.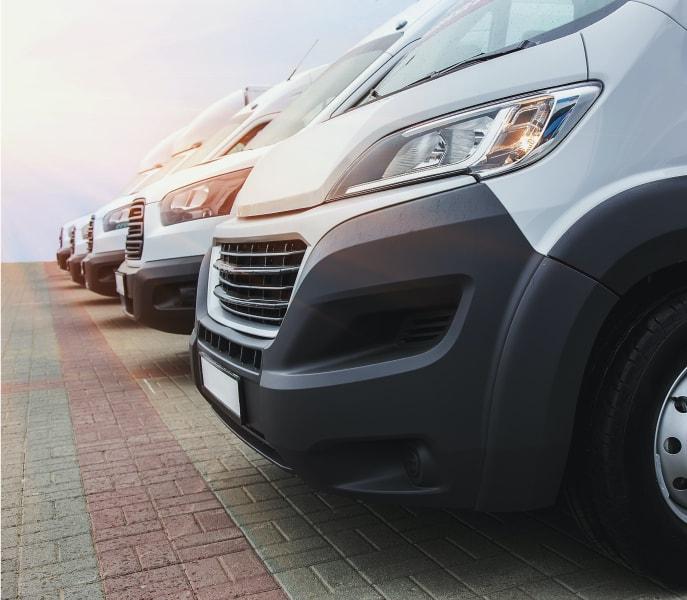 What are the main types of Van Insurance?
Unlike cars, Vans come with a very different set of rules when it comes to insurance. When insuring your Van, the type of cover you need is largely going to depend on your intended use of the vehicle. Selecting the correct class of use is crucial. Getting it wrong could mean you're not correctly covered or could invalidate your policy altogether.

If you intend to use your Van for personal reasons such as going on holiday, shopping trips or sports then you can opt for a private Van Insurance policy. If however the intended use is for commercial gain, you'll need to select the correct business insurance class of use: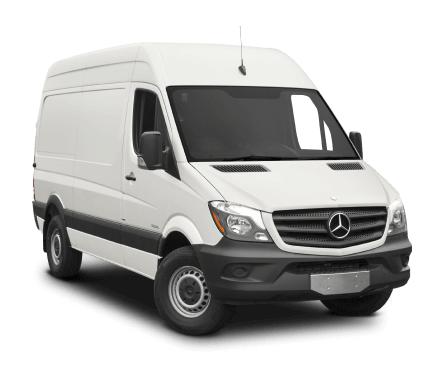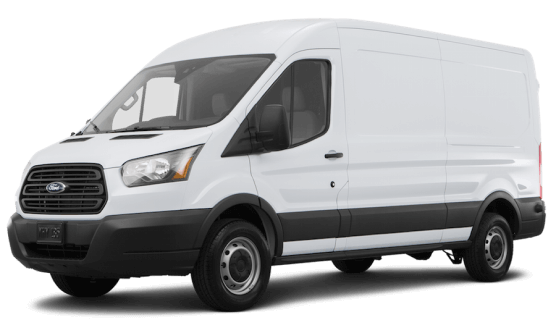 Commercial Van Insurance:
There are three main categories of commercial Van Insurance in the UK. Getting the right level of cover can also safeguard your business including cover for loss, damage or theft of tools and cargo.
Carriage of own Goods
Perfect for tradesmen, this type of Van Insurance covers you for when you're transporting your own goods on a daily basis. For example, your tools of the trade, materials, or plant equipment.
Carriage of goods for hire
& reward
Often referred to as Courier insurance, this is perfect for those that deliver goods to multiple drops throughout the day.
Haulage
If you deliver cargo over long distances in the UK, usually to one destination then you'll need haulage insurance.
Whether you're a part time courier, a local handyman or a long-distance delivery driver, making sure your driving legally on the road with the right level of protection will provide peace of mind that your covered in any eventuality. Additional benefits such as cover for tools and goods in transit insurance could save your business from financial losses in the event of damage or theft. Adding trailer cover, breakdown assistance or courtesy van cover will ensure you can carry on your business even in the most unforeseen circumstances.
Modified Van Insurance:
Some Vans will require specialist policies. If you're a mobile dog groomer or have an ice cream Van or minibus, then chances are its been modified from its original specification. Altering the looks or performance of the Van, including power supplies and entertainment systems, adding or removing seats or using storage racks will need to be declared to the insurance company.
Failing to declare any modifications to the insurer whether cosmetic or performance related could invalidate your policy and have other legal ramifications.
Temporary Van Insurance:
If you need temporary use of a Van for transporting heavy furniture, moving house or for using an extra vehicle to manage a surge in demand for your business, you may find it more cost effective to take out a short term Van Insurance policy in the UK. This type of policy is flexible whilst allowing you to stay on the right side of law.
What information do I need to get Van Insurance quotes?
Getting quotes from VanInsurance.com is easy. Using our special smart forms, you can generate quotes and compare them from over 50 providers in as little as 3 minutes, just by entering some basic information:

Personal Information
& Driving History
As well as your name, address, age and how long you've held your licence, you'll need to tell us about any claims or driving convictions you've received in the last 3 years.

Vehicle info
Having the Vans registration to hand will help save time as our smart forms can pull all the necessary information directly from the DVLA database. Don't worry if you haven't brought the Van yet or don't know the reg number as you can still enter the make a model manually.

Previous insurance
details
Having your previous insurance information available is beneficial and will assist in detailing any no claims and other helpful info to speed up the quote process.
A simple
guide to Van Insurance FAQs
Van Insurance can get confusing. Bringing you exclusive deals from the UK's top insurers is only part of what we are about. We pride ourselves on being a legitimate source of information to help you save money by making more informed choices. If you cant find what you're looking for, feel free to visit our help centre or phone our UK based call centre.
1. What level of cover is best for me?
There are 3 main cover levels for Van Insurance. Third party only, third party, fire & theft and fully comprehensive. Whilst third party only is the minimum level of cover required by law, it doesn't offer the necessary protection for your business and your livelihood.

Read more about different levels of insurance cover here and make sure you understand how you're protected (or not) in the event of a claim.
2. Can I purchase additional cover?
There are plenty of addon extras which you can bolt on to your main policy. Some may be included as standard or as part of an introductory offer while others will come at a premium. Legal expenses, tool insurance, no claims discount protection and breakdown cover are all options you could consider.

Be warned though, they do start to add up. While some are essential for ultimate peace of mind, others may not be. Cutting out extras you don't need could be a good opportunity to save money. Read more about Van Insurance extras in our guide.
3. How can I lower the cost of my Van Insurance?
There are a number of aspects that effect the premium you pay. Your age, driving history and where the vehicle is kept overnight are the primary factors that influence cost, as is the type of Van your driving, its engine size and its payload.

We're here to help when it comes to reducing costs. We've put together a great guide on how you can compare and save money on Van Insurance in the UK.
4. Do you insure all types of Van?
Providing your Van is for private or commercial use and weights under 7.5 tonnes, you'll be able to get a competitive quote from our panel of exclusive insurers. For anything over 7.5 tonnes, you'll need to contact a specialist HGV insurance provider.

Insurance for motorhomes and camper vans is usually classed as specialist and may not be covered by most of the insurers on our panel.
5. Can I insure my Van in a company name?
Its possible to insure the Van in your company name if the business entity owns the vehicle. In simple terms, as long as you haven't registered the van to yourself personally then you're good to go. If you have registered the Van in your own name, perhaps consider sole trader insurance to enable the Van to be used for business purposes.
6. I don't own the Van yet. Can I still get a quote?
Yes. As long as you have the intended make, model & edition information to hand as well as details of any modifications, you'll be able to generate quotes. If you know the registration number of the vehicle, that will help to speed things up.
7. Can I insure more than one van?
If you need to insure more than 1 van for business use, you might want to consider fleet insurance. Fleet insurance is specifically designed to make life easier by compacting all your vehicles into one, easy to manage policy. If your interested in a Fleet policy, talk to our specialists today.