We give you
Van insurance

Back
What is tool insurance and why is it so important?
Can you insure your tools? The answer is yes, and you should seriously consider it If you rely on your tools in order to make a living. A Tool insurance policy, also referred to as tools in transit cover can be taken out as an addon to your existing van insurance or as a separate policy. You'll not only get protection against theft but also against damage to your tools while being transported in your van.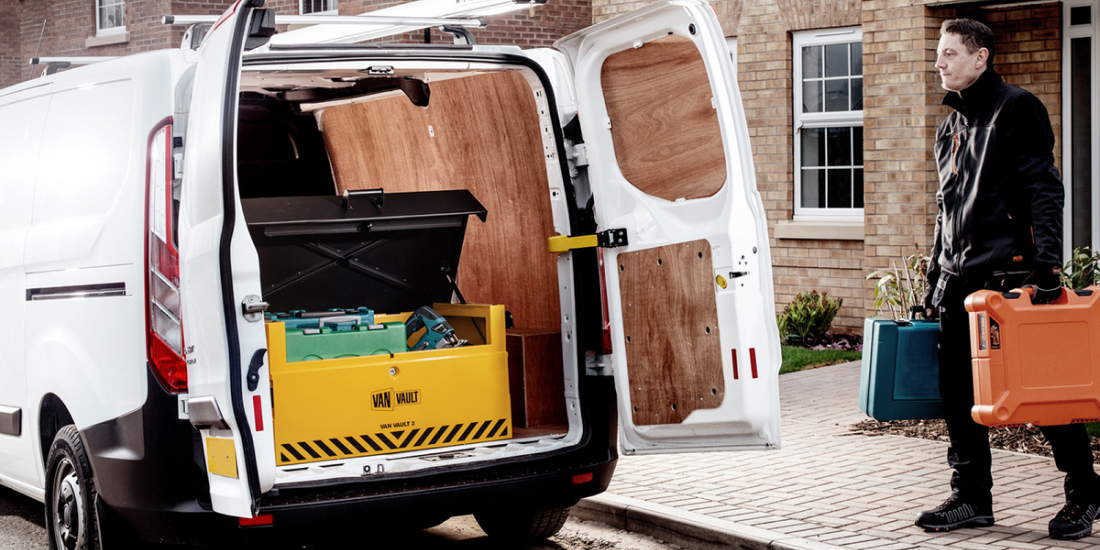 Who needs tool insurance?
If you work in a trade, your tools are going to be a vital part of your work. Without them it would be very hard to make a living. The cost of professional power tools and other industrial equipment doesn't come cheap, which unfortunately makes them a prime target for thieves. Last year alone, tool theft from Vans cost tradesmen and businesses upwards of £100 million in damages and remains a growing problem in the UK.

If you need to replace a full set of work tools, the costs can be excessive, and any loss of business suffered while waiting on your replacements could be seriously damaging to your livelihood. If you don't have the relevant tool cover in place to protect your business, the financial damages caused could be irreversible.

With insurance cover for tools, you'll have the peace of mind that your covered in the event of loss, damage, or theft of your tools and gets you back to work quickly with minimal disruption.