We give you
Van insurance

Back
Compare cheap Van breakdown cover
Having your Van break down can extremely inconvenient as well as costly if you don't have the right cover in place. Breakdown for commercial Vans is a necessary addon to your existing policy and ensures your business doesn't suffer in the event your Van is out of action.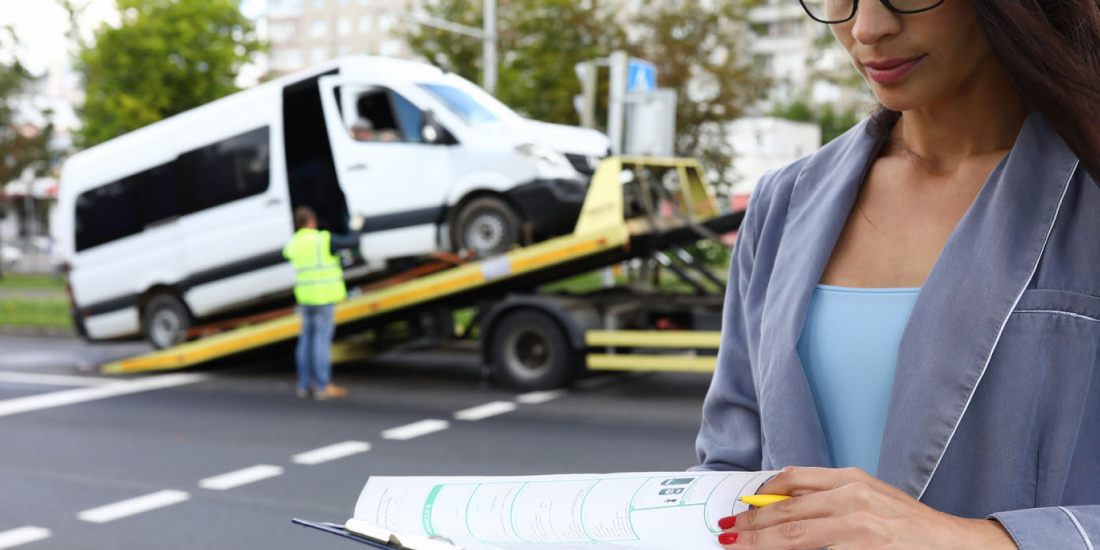 What is business van breakdown cover?
Van breakdown cover is designed as an additional policy to provide roadside assistance in the event you break down. In the event your vehicle cannot be fixed by the side of the road, you'll be covered for local recovery to either a garage or to your home address.

As with Van insurance, there is a many different levels of breakdown cover to suit all requirements including private, commercial, and fleet usage as well as specialist business use such as couriers.
What are the different types of commercial breakdown cover for Vans?
When looking for the best Van breakdown cover, you'll need to understand the different policy options. Since most Vans on the road in the UK are being used for commercial purposes, how you use your Van and where you drive on a daily basis will ultimately determine the level of cover you need.

Most small to medium sized companies rely on one or more Vans in order to conduct their business. Whether delivering goods, attending appointments, or providing services, even one Van in a fleet going out of action could be costly to the business.

As standard, breakdown cover for commercial Vans will include roadside assistance and local recovery. Depending on your needs as a business, you can then add a number of options to increase the level of your cover.
What if I don't have commercial Van breakdown cover?
Breaking down without the relevant cover could be costly. Big companies such as the RAC and AA wont attend to vehicles that don't have a policy with them. In the event that you don't have a breakdown plan, you'll need to call a local recovery company. The cost for this could be high, you probably won't get seen to at the roadside and its unlikely you'll get much further than a local garage.

Furthermore, you'll not be covered for onward travel or loss of business as a result of your Van being out of action and any vehicle hire, accommodation or expenses incurred will be your responsibility. For a small annual premium, we highly recommend you compare breakdown cover today with vaninsurance.com.
Common breakdown causes
When driving a Van as part of your business or indeed someone else business, vehicle maintenance should always be a high priority. Avoid breakdowns in the first place is always better than dealing with them when they arise.

Most businesses will suffer financially when one or more of their fleet is out of action. Regularly checking the following will help keep your Van on the road and in good working order.
Breakdown cover for Fleet
For those looking to provide commercial breakdown cover to more than one vehicle, you should consider a fleet policy. Taking out cover for a fleet will be far more cost effective than taking out individual policies for each Van.

Fleet cover will protect all vehicles owned by the company along with all authorised drivers against breakdown. Due to the complexity of business and fleet breakdown cover, it's not something you will commonly see on price comparison sites. However, we're hear on the phone at our UK based call centre where one of our specialists will be happy to walk you through a custom quotation.
Why compare Van breakdown cover?
As with Van insurance, there are many different levels of cover offered by many different companies. Comparing breakdown cover with vaninsurance.com not only ensures you get the best cover, but gives you access to exclusive deals you won't find elsewhere.

Compare options, change cover levels, and increase protection with the best options packaged in. If you're looking for a comprehensive breakdown insurance, use vaninsurance.com to save time and money.